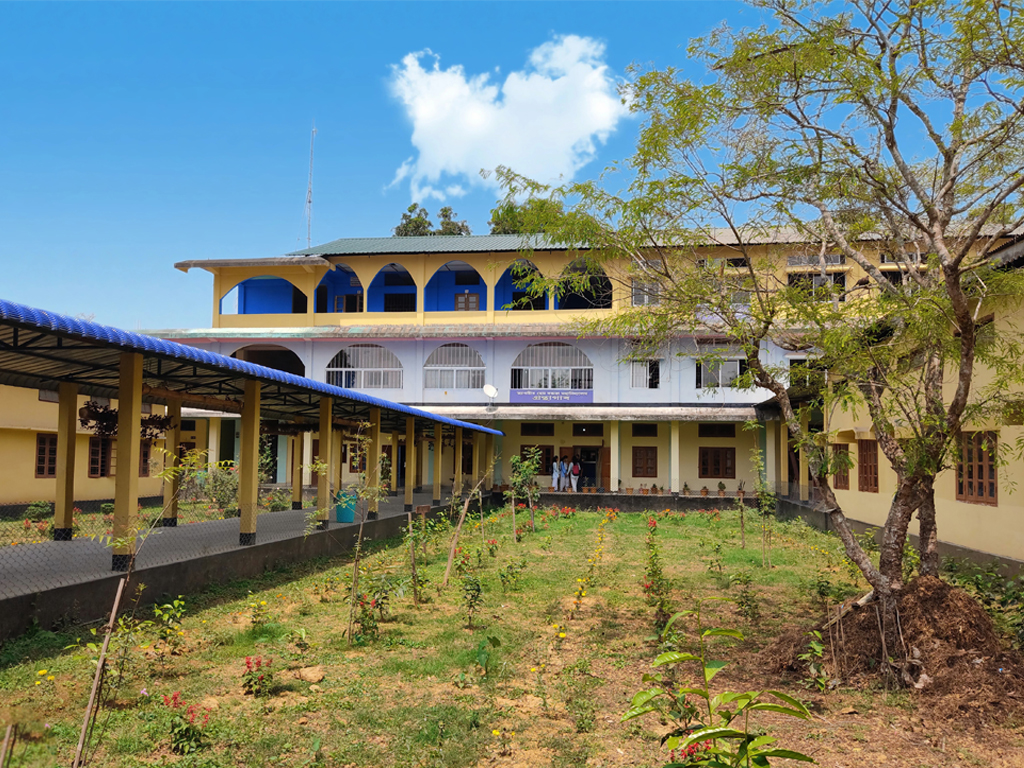 4- Years Integrated B.Ed. Course
For the AY 2023-24, Tyagbir Hem Baruah College has introduced four-year integrated teacher education programmes (ITEP) containing dual major undergraduate degrees such as BA BEd and BSc BEd . This is also regarded a key mandate of NEP 2020 linked with educator training.
All students who opt for teaching as a career after completing secondary education will be eligible to take the four-year ITEP course. This integrated program offers an advantage in that it permits them to finish their certification within four years rather than taking five, as is customary in most BEd plans currently provided.
The course is expected to greatly influence the overall teacher education sector. Prospective teachers completing it with a multi-disciplinary environment, steeped in Indian culture and principles will be equipped with 21st century world standards, thus it will be largely helpful in shaping the future of New India.
From Principal's Desk
The sixties and seventies of the last century witnessed remarkable expansion of higher education in the greater Naduar area of Sonitpur district. The thirst for knowledge like a fresh wind of spring enthused the people to embark on the audacious task of establishing colleges in this economically backward area. Tyagbir Hem Baruah College, the only institute of higher education in the greater Naduar area was established in 1963 by the illiterate, but spiritually enlightened peasants of the area under the leadership of a few farsighted people. The college , situated by the National Highway 15 is in between Tezpur and Biswanath Chariali with a distance of 55 km to Tezpur and 20 km to Biswanath Chariali. With a view to creating responsible citizens who can serve and lead the society in different fields the college offers new knowledge of science and technology to the students hailing from the villages of the area besides teaching of the conventional subjects. The college which was once started with a few students is presently offering various courses to about 2500 students. Now College is going to start the 4 years Integrated BEd. course containing dual major undergraduate degrees such as BA BEd and BSc BEd . This is also regarded a key mandate of NEP 2020 linked with educator training.
Read More
Resources & Facilities
The College provides a well equipped Computer laboratory for students to carry out their innovative and Creative experiments.
College has provided a central library consisting more than 30,000 volumes of books and adequate number of journals having latest editions.
Each and Every department of the college regularly maintain their departmental library almost covering all aspects of Arts,Science & others fields
The college has provided all the digital facilities in every smart class room to keep pace with today's digital world
Separate hostel facilities are provided for Girls in the college campus having high security with good discipline.
There is also a well equipped gym inside the college campus to stay physically fit while studying.
The college has Psychology Laboratory to serve as an interface between the theory-praxis distances. It is well equipped.
The career & guidance cell of the college is deal with every student at every step of his future life.